Learn How to Write Etsy Listings that Get

More Visits and More Sales!
Create product descriptions that grab more eyeballs and lead to more orders—without taking a full-blown copywriting course.
What if you could write your Etsy product listings with more ease, confidence, and impact?
Building an Etsy store was supposed to be an easy way to sell your creations so you can have some extra money (or a lot!).
But nobody ever told you just how hard it would be to create listings that: (a) get people to visit your product page; and, (2) actually order your products!
You agonize over the title and description. What exactly should you write to get people to buy?
You spend a ridiculous amount of time creating each listing.
And sometimes you feel like you're saying the same things over and over again.
You know you're not doing your creations justice. And your (lack of) sales prove it.
If only you could hire somebody else to do all this for you! But of course, until you make more sales, that's simply not an option.
There's a better way ....
Introducing: Product Listing Success
In just 1.5 hours, you'll learn a proven copywriting framework that makes writing your product listings easier, faster, and more effective. Advertising writers have relied on this exact same formula to sell products for over 100 years now. And it still works! You'll love how this approach to writing product listings simplifies and de-mystifies the entire process.
Register today and you'll get access to the video-based training, a PDF of the presentation slides, Visual Copywriting Worksheets, and other handouts to help you apply what you learn.
In
Product Listing Success

, you'll learn:
Meet Your Instructor
I'm Alexis (Lexi) Rodrigo and I've been writing for the web since 2008. I made my first $100 as a writer for an arts and crafts website. And then I became a copywriter—and made my first $1,000! Proof that the ability to sell with words pays off.

Since then, I've worked behind-the-scenes with multimillion-dollar companies. More than anything, I'm passionate about helping remarkable businesses use words to build their brand and make more sales.
Bonus #1!
Make your
Etsy product images

stand out!
Get this special bonus from Lynette Chandler, founder of Thrive Anywhere templates!
Showcase your Etsy product with this product image template ($17 value!). It gives you 10 layouts to choose from—including a digital planner layout—plus licensing and delivery information so customers know exactly what they're getting.
It's created in Canva, so there are no additional apps for you to download or buy. And you can easily edit it with a free Canva account on your web browser.
Bonus #2!
Cover
all the bases

with a simple checklist!
Don't rely on your memory to remember everything we cover in the training.
Use this checklist to make sure you've applied what you learned from the Product Success Listing class.
At only 1 1/2 pages long, it won't take long for you to review the images, video, and draft listing for your Etsy product.
Feedback from Attendees of the Live Class
Thank you for excellent training. This is fantastic!
This has been great & I feel like it will help me avoid those "keyword salad" listings that I see sometimes!
Thanks for an amazing training Lexi!
It's been an amazing training.
I enjoyed it and learned a lot.
Attract More Buyers with Better Product Listings
Know what to write in your Etsy titles and descriptions to get more views and orders—without spending weeks or months going through a full-blown copywriting course. The best part is, you can apply this to all other kinds of copy you write for your business.
You Can Write Copy!
This may sound strange coming from a copywriter, but I believe you can be the best copywriter for your business. Think about it: Who knows your product better than you do? Who can have more passion and enthusiasm for your offers?
If you can carry out a conversation, then you can write copy. I'd love to show you how. I believe in you!
Love the Coaching Call!
I've gotten such a lot out of this call. You've given me the inspiration to start and I'm on the right track. I just don't want to go waste my time, I've got such a busy life. I would rather just speak to someone like yourself, get a little bit of guidance, like you're doing. I absolutely loved it. Love, love, love.
A Gifted Coach
My biggest struggle is honing in on what services and products I offer... reinventing myself and branding myself. I have many interests and diverse wisdom to offer.
Lexi is a great listener. She also cuts through the mustard and kept me focused. She actually looked at my work and asked pertinent questions. Her questions led to answers which helped me focus on my offer, my target market, and their pain points.
Lexi is a gifted coach. She paid attention to my issues and within one hour started addressing concerns I've asked other coaches about for two years.... She is sincere, insightful, very smart and focused. She wants you to walk away with answers and value.
Professional Image and Confidence
I enjoyed working with Lexi because she is very knowledgeable and thorough. I was especially pleased that she worked with me directly from my own desktop. This has helped me overcome my reluctance to personally manage my social media marketing through LinkedIn, Facebook, and Twitter.
I hired Lexi after hearing her presentation to a group, where she was able to explain all the various ways of marketing through social media and how important it is to find the right fit for each type of business.
As a result of hiring Lexi, I am now able to present a more professional online image and feel confident that social media marketing will be key to my branding and business growth.
I definitely recommend Lexi for one-on-one or group training in social media marketing.
My Agenda Is Her Agenda
It was good that you let me have a chance to talk about my long-term goal, because a lot of times people don't ask that. I appreciate that you did. Also, I read a lot of your reviews and people said that you're very patient and you listen, you can focus the discussion and ask the right questions. I feel like I talked about what was in my mind, what was frustrating for me, but also I gained practical advice. At the end of the conversation, I know what to do and I have clarity. Sometimes I feel like coaches are so focused on the solution they think I need. They cut me off and I get the sense that, 'Maybe I better just not talk about it.' I never felt like that with you.
Incredibly Grounded and Skillful
I knew I needed to add videos to my website, online courses and Facebook, and felt blocked and stuck. I dislike being photographed at all, and always have, and videos felt intimidating.
Lexi is very reassuring, friendly, and gentle. She ignores my moments of brain fog when something simple just doesn't make sense. She has an abundance of knowledge and skills and recommendations. And she has many videos to learn from, not just the personal coaching. I truly appreciate all the ways she is supporting me beyond the basics of making videos. I received excellent praise on the last video I made.
Lexi is an incredibly grounded and skillful coach to help you become comfortable with videos, copywriting, social media, and all facets of promotion that feels genuine.
Delivers Real Results
I wanted to make my e-mail list subscribers happy, but I didn't know how, until I met Lexi. She's one of the coolest moms I've had the privilege to work with, plus she delivers real results. She's helped me tweak my e-mail list, learn how to increase engagement and most of all, how I could help my subscribers take action and make a difference in their lives.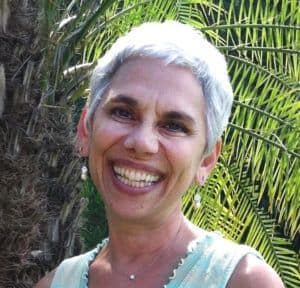 Amy Torres
Transformation Coach, Writer, amytorres.love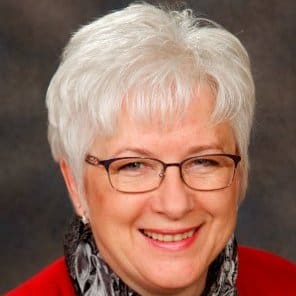 Leona MacIntyre
Grant Writer, GrantWritersPlus.com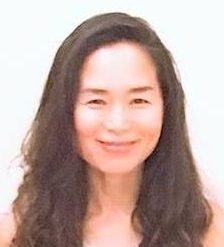 Jenny Yoon
Creator, Think Again ADHD, ThinkAgainADHD.com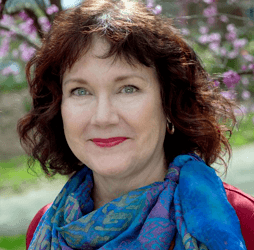 Kay Taylor
Kay Taylor Intuitive Wisdom, kaytaylor.com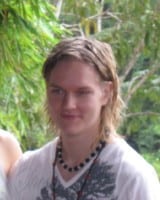 Henri Junttila
Entrepreneur, WakeUpCloud.com