Attract more prospective customers and clients

by promoting your business in social media — the

SMART

way!
S-trategic   M-eaningful   A-uthoritative   R-esults getting   T-ime saving
This is for you if you're a business owner, marketing manager, or self-employed professional who is overwhelmed with "yet another social media platform," and just wants to quickly get the most essential basics of using social media effectively.
The SMART Social Media Marketing Webinars give you all the tools and know-how you need to get your social media marketing done in 30 minutes a day. It's a series of three one-hour webinars, each one focused on the "Big 3" of social media: LinkedIn, Facebook, and Twitter.
In these webinars, you will learn:
how to create search-engine and conversion-optimized social network profiles (so your prospects find you)
how to start growing your connections, followers, and networks (that way you don't hear crickets when you post)
what are the best practices in sharing content on each of these platforms, including the best time to post on each one (to get the most out of your social media activity)
how to ethically and graciously connect with gatekeepers, thought leaders, and other influential people (so they don't think you're a troll or a spammer)
what tools to use to save time and track the results of your social networking (why work hard when you don't have to?)
Only $27 For 3 Webinars!

Click below for more info!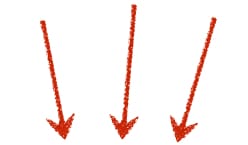 [wptab name='Who Is It For']
SMART Social Media Marketing is for the beginner who wants to get results from social media marketing, without spending hours on the computer every day.
It's for you if you don't have hundreds of dollars and dozens of hours to spend on massive social media marketing courses.

[/wptab]
[wptab name='What You Get']
access to three live webinars (if you register before they take place)
access to the webinar recordings
quick-start checklists to help you get up and going right after each webinar
PLUS my 60-day unconditional guarantee:
If within 60 days after the last webinar you are not happy with this product, just let me know and I will refund your payment in full — no questions asked!


[/wptab] [wptab name='Testimonials']
Here's what participants have said so far about the first webinar (on LinkedIn):
"I really enjoyed this and appreciate you organizing these webinars. It is so convenient and effective to sit at your desk and learn. I will definitely watch again and again because I'm sure I missed something. I look forward to the other webinars. This is highly recommended because it was easy to follow and explained so that it was at my level and easy to understand. I learned 6 new things today. YAY!!!" – Margaret Stiers, DPM Insurance Group
"I would recommend this to others, because of good actionable take-aways to immediately improve my [LinkedIn] profile. I walk away with 'homework' and eager to apply what I just learned… Watch out Facebook, I am a Ninja now :)" – Ingrid Kerker-Lutsch, Soulliere Financial
"Loved the first of the series on Linkedin. Re-did my profile and have received several recommendations. I really appreciate how you deliver this information in an easy to understand, non-intimidating manner. Thank you." – JoAnne Muegge, Re/Max Realty
[/wptab] [end_wptabset]