Success - You Now Have Access to the Write Better Blog Posts Challenge!
<<< VERY IMPORTANT: Check your email for your link to access the Challenge. >>>
It has [Write Better Challenge] in the subject line.
While you're here, I'd like to take this opportunity to tell you about…

The Faster, Surer Way To Become An Extraordinary Blog Writer!
This approach is so effective, all serious educators wish they could provide it....

As a blogger, no doubt you've spent a lot of time in learning mode: reading your favorite blogs, devouring books and podcasts about blogging, finding and applying blog post templates, and taking courses about blog writing.
But — as is usually the case when you're learning something new on your own — you often aren't sure if you're on the right track.
You have a ton of questions.
And, things are much harder when you actually do them than when you're just reading about them.
You're not alone.
A student in any field experiences all this.
But, there's one element that has been proven to help struggling students to overcome these obstacles.
Education researchers have found it to increase learning. (And if only it were more affordable and practical, all schools would provide it.)
That "magic ingredient" is a personal instructor.
Someone to give feedback on your work.
Give you personalized guidance.
And answer your questions.
Since you've accepted the Become A Better Blog Writer Challenge, I know you're serious about improving your blog writing skills.
And so, I want to give you the opportunity to enjoy this magic ingredient by offering one-on-one blog coaching with me.
Get Your Very Own Blog Writing Coach!
...and enjoy the personalized attention and support you need to take your writing to another level.
Here's exactly what you get:
Because Personalized Blog Coaching demands a lot of access to me, I can accommodate only five learners.
So if you want in, then...
Glenda Mills
Mindset & Business Success Coach
Knowledgeable and Helpful
I needed a sales page for my upcoming program and even though I had seen many, and written one or two, I had no idea what I was doing.
I loved the feedback screencast Lexi did for my sales page! It was so helpful to listen to while I was editing.
Lexi is so knowledgeable and helpful creating sales pages that rock!
If you're serious about becoming an extraordinary blogger, I'm serious about supporting you.
Get more conversions — and compliments — from your blog. Make me your Blog Writing Coach today.
Lexi Rodrigo
AlexisRodrigo.com and The Extraordinary Academy
PS: Remember, this program includes email support from me personally for the duration of the Challenge. You can email me up to once a day and I will respond within 24 hours (except holidays and weekends).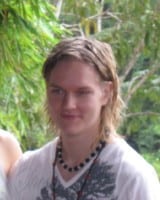 Henri Junttila
Entrepreneur, WakeUpCloud.com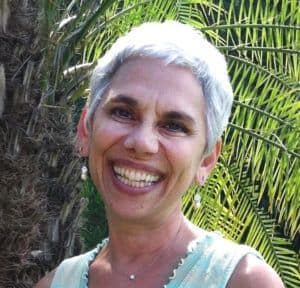 Amy Torres
Transformation Coach, Writer, amytorres.love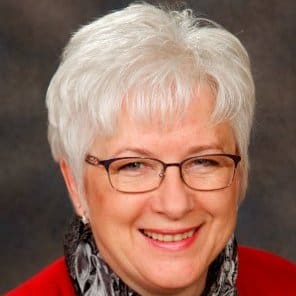 Leona MacIntyre
Grant Writer, GrantWritersPlus.com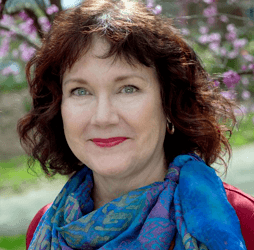 Kay Taylor
Kay Taylor Intuitive Wisdom, kaytaylor.com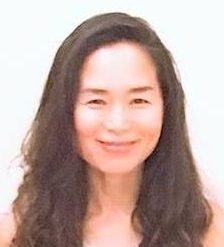 Jenny Yoon
Creator, Think Again ADHD, ThinkAgainADHD.com
Delivers Real Results
I wanted to make my e-mail list subscribers happy, but I didn't know how, until I met Lexi. She's one of the coolest moms I've had the privilege to work with, plus she delivers real results. She's helped me tweak my e-mail list, learn how to increase engagement and most of all, how I could help my subscribers take action and make a difference in their lives.
Love the Coaching Call!
I've gotten such a lot out of this call. You've given me the inspiration to start and I'm on the right track. I just don't want to go waste my time, I've got such a busy life. I would rather just speak to someone like yourself, get a little bit of guidance, like you're doing. I absolutely loved it. Love, love, love.
A Gifted Coach
My biggest struggle is honing in on what services and products I offer... reinventing myself and branding myself. I have many interests and diverse wisdom to offer.
Lexi is a great listener. She also cuts through the mustard and kept me focused. She actually looked at my work and asked pertinent questions. Her questions led to answers which helped me focus on my offer, my target market, and their pain points.
Lexi is a gifted coach. She paid attention to my issues and within one hour started addressing concerns I've asked other coaches about for two years.... She is sincere, insightful, very smart and focused. She wants you to walk away with answers and value.
Professional Image and Confidence
I enjoyed working with Lexi because she is very knowledgeable and thorough. I was especially pleased that she worked with me directly from my own desktop. This has helped me overcome my reluctance to personally manage my social media marketing through LinkedIn, Facebook, and Twitter.
I hired Lexi after hearing her presentation to a group, where she was able to explain all the various ways of marketing through social media and how important it is to find the right fit for each type of business.
As a result of hiring Lexi, I am now able to present a more professional online image and feel confident that social media marketing will be key to my branding and business growth.
I definitely recommend Lexi for one-on-one or group training in social media marketing.
Incredibly Grounded and Skillful
I knew I needed to add videos to my website, online courses and Facebook, and felt blocked and stuck. I dislike being photographed at all, and always have, and videos felt intimidating.
Lexi is very reassuring, friendly, and gentle. She ignores my moments of brain fog when something simple just doesn't make sense. She has an abundance of knowledge and skills and recommendations. And she has many videos to learn from, not just the personal coaching. I truly appreciate all the ways she is supporting me beyond the basics of making videos. I received excellent praise on the last video I made.
Lexi is an incredibly grounded and skillful coach to help you become comfortable with videos, copywriting, social media, and all facets of promotion that feels genuine.
My Agenda Is Her Agenda
It was good that you let me have a chance to talk about my long-term goal, because a lot of times people don't ask that. I appreciate that you did. Also, I read a lot of your reviews and people said that you're very patient and you listen, you can focus the discussion and ask the right questions. I feel like I talked about what was in my mind, what was frustrating for me, but also I gained practical advice. At the end of the conversation, I know what to do and I have clarity. Sometimes I feel like coaches are so focused on the solution they think I need. They cut me off and I get the sense that, 'Maybe I better just not talk about it.' I never felt like that with you.