Starting your own business might be an intimidating prospect, but with our guidance today, you'll have all of the knowledge you need to get started.
The term "entrepreneur" is derived from the French entreprendre and the English word enterprise. To put it simply, being an entrepreneur involves starting your own business in the hopes of profit.
Here's a checklist we put together for you to use. While not every item on this list is required, the more you cross off, the more likely you are to succeed.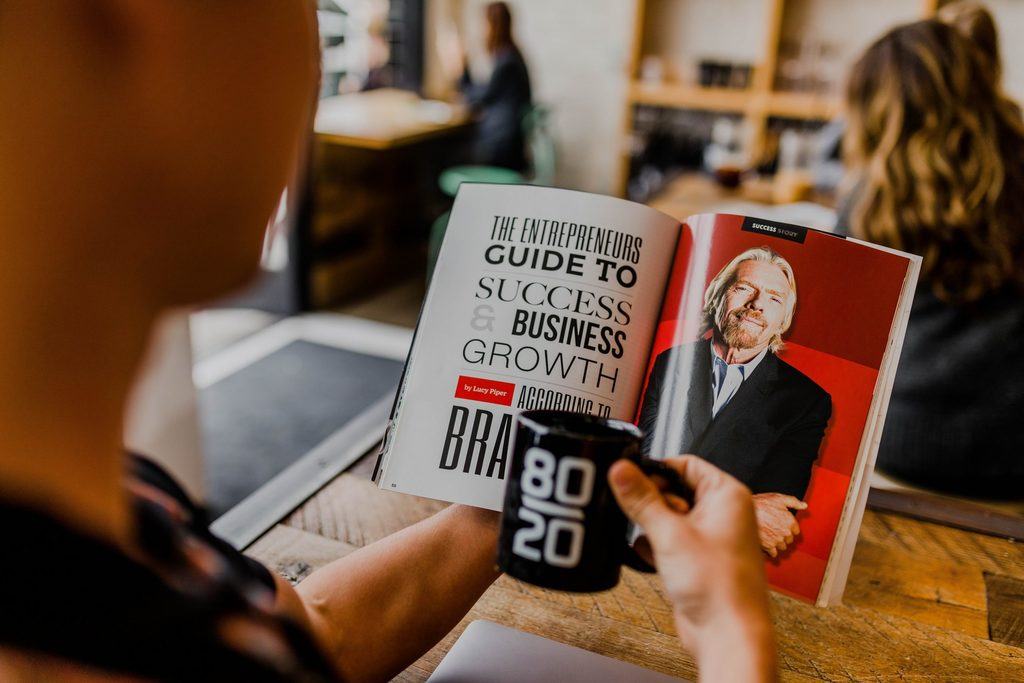 Money – While some people have achieved great success in the past, the majority of us require capital to get us up and running quickly enough to turn a profit.
Equipment – Following on from the previous step, you will need to purchase the equipment required to run your company. Every business requires some kind of equipment, whether it's cooking utensils and tins for a baker or a computer for a graphics designer. You'll need to consider and budget how much you'll need to get started.
Space – Make sure you have enough space to work. You may not need to rent office space, but make sure your workspace is free of distractions and excessive comfort. You can look at a list of categories for business spaces online. This also applies to home-based businesses. The urge to curl up on the couch and catch up on your favourite TV series may outweigh your motivation to work, so be sure you're not doing anything like that. 
Time is something that most of us don't have in abundance these days. Unfortunately, in order to manage a profitable business, you will require time. Purchase a wall planner to help you plan out what you need to do each day and when you need to do it. If you intend to hire staff from the start, make sure they plan their work as well.
A business plan – You can't expect everything to fall into place on its own. You will need to cultivate an audience. You can accomplish this through networking at business-related events and ordering brochures.
A website – Every successful business has one, and more importantly, every thriving entrepreneur needs one. The internet is the first place potential clients look. Make sure that it is up to date and relevant to the business. You can start with GoDaddy or Bluehost.
An advertising campaign – One of the most important aspects of attracting customers is advertising your business. You won't get them just because your company is official. You'll need to consider how to reach out to potential clients in the most effective method possible.
Social media – Create accounts and fill them up properly, have authentic display images and cover photos, and stay active on them on a regular basis. It is now the simplest way to contact a company, thanks to the fact that it simply takes a few clicks for the client to speak with whomever they desire.
The desire to succeed – Many businesses start and fail fast because the individual who started it loses interest when they realise they'll have to put in a lot of hard work. Be prepared for long hours and hard effort to begin with. It will pay off, believe me.
Learn how to communicate with clients – This may vary depending on your business, but if you're preparing to start a restaurant, your attitude toward your customers should be welcoming, whereas if you're running an estate agency, your attitude should be totally professional. Manners and appearance are always critical aspects of any business.
A dedicated team – Not every business requires a large team of employees, but if you do, make sure they are as committed as you are. The business will succeed if the employees believe in it. Train your staff well so they can perform as you'd expect.
Be cautious with your money – A common mistake made by start-up entrepreneurs is to spend all of their profits. You may not perform as well in some months. Always have money available to feed into the business in order to keep it running if circumstances are tough. If this is a concern for you, consider hiring a financial advisor.
If you stick to these fundamentals, your business will be up and running in no time. Remember to take time for yourself, cleanse your mind of the day's events, and unwind. Even the most creative minds need to unwind in order to make room for new thoughts.
Concentrate your efforts on what you want from your business, and you will succeed.