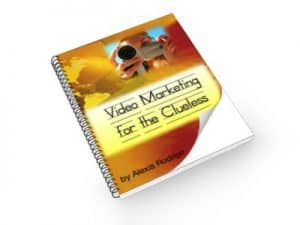 "Video Marketing for the Clueless" is for you if you want to find out:
how your business can benefit from video marketing (you really are missing out if you neglect video marketing)
how you can get in on the action even if you're deathly scared of getting in front of the camera (you may never have to put on makeup, after all!)
what equipment you absolutely need to produce decent videos (you'll be surprised how little you need)
how to promote your videos once they're done (and finally have your videos go viral)
It's all yours free! Just let me know where you to send you the report. I'll also need your contact information because I'd like to send you updates as online video marketing continues to evolve.