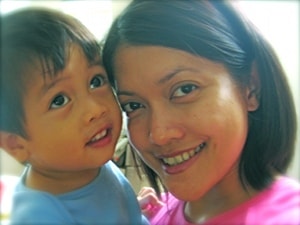 Hi, thank you for clicking on the link from my Twitter profile. Let me tell you about myself so you can decide whether to follow me on Twitter or not.
I am Alexis Rodrigo, a wife for 16 years and Mom to three kids. I dreamed of becoming a stay at home Mom when I had only one child. Now, at last, I am living that dream. I worked in the non-profit sector for 19 years, most recently in UNICEF.
Today I am a freelance writer and online marketing consultant, helping other self-employed professionals and solopreneurs achieve their dream by finding more customers through the Internet. And I get to do it all in the comfort of my home.
Sometimes, I can hardly recognize my life.
The Internet Marketer's Copywriter
As a copywriter and consultant, I specialize in writing sales pages, and creating social media marketing plans for my clients. I help my clients make more money! Video marketing is a new service. After making a couple of videos for my own businesses, I rediscovered my love of making videos, which I picked up from working in children's television.
To find out more about my marketing writing services, visit: www.AlexisRodrigo.com
My Blogs
I am also a blogger. The following are my main blogs:
A Blog a Day – Where I write about my real-life experiences in Internet marketing, social media, and copywriting. What works, what doesn't, and what's new.
My Life Shift – Where I muse about transforming myself and my life from an office-going Mom to a stay and work at home Mom
The Savvy Freelancer – My latest baby, where I share tips and resources on how freelancers can achieve wealth and freedom. It takes a lot of savvy, but it can be done!
Future Plans
I have a couple of new projects planned this year (I'll do anything to get an excuse for not vacuuming the house!), involving helping people make more moolah through the Internet – using legitimate means, of course!
When I Am Not Working …
I enjoy baking, doing crafts (sewing is my current favorite), and reading anything in print. I am also learning how to knit. Occasionally, my children and I do paper crafts. I love reading crafting blogs and sewing books. Alas, I read more than I do!
These are the things I Twitter about – motherhood, family life, married life, freelancing, Internet marketing, freelancing, copywriting and creative activities. I have to admit, some of my tweets are mundane – but I promise, I never ever tweet about going to the washroom. I also always share anything useful, insightful and enlightening that I discover online.
If you haven't done so already, do follow me on Twitter. I do not automatically follow back, but if you respond to my tweets thoughtfully, I most likely will.
Tweetcha later!
PS: Below are a few of the things my Twitter friends have said about me: