Hello there,
You've successfully registered for the webinar:
How To Create Lead Magnets to Build Your List FAST!
Here are your access details:
DATE: Wednesday, December 1, 2010
TIME: 1:00 pm Eastern (10 am Pacific, 12 noon Central)
URL:
https://connectpro21023600.na5.acrobat.com/rn/
GUEST EXPERT:
Ronnie Nijmeh, Founder of PLR.me
Ronnie will cover:
the six steps to creating an enticing lead offer that will get people to sign up for your email list
how to decide what to give away… and what to sell
how to create lead magnets — without writing
the right and wrong ways to use PLR for lead magnet creation
ways to polish your lead magnet for a professional — and expensive — look
tips for a laser-focused landing page
25 social media integration and promotion strategies
If you have any questions on this topic, you may send them to me before the webinar.
Just email me at lexidesk at gmail dot com with "Lead Magnets Webinar" in the subject line.
See you there!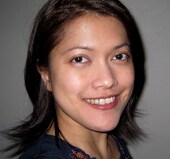 PS: From now on, you'll automatically get access to my future marketing webinars, tips, resources and other information. You'll get notices through emails with [Attract More Buyers] in the subject line. Thank you!