Every business owner knows they need to put some effort into their marketing, but it's often something they think doesn't need to prioritize. You could believe other areas are more important, such as product development and customer service.
As vital as these are, it doesn't mean effective marketing isn't crucial to your company's success. It's one of the core ways you'll drive business and sales, so it's something you'll need to spend a lot of time on.
There are also multiple marketing strategies your small business needs to use. They'll be much more effective at growing your company than you'd think, and they'll be more than worth the effort. Some of them can be better-recommended than others, so they're worth looking at.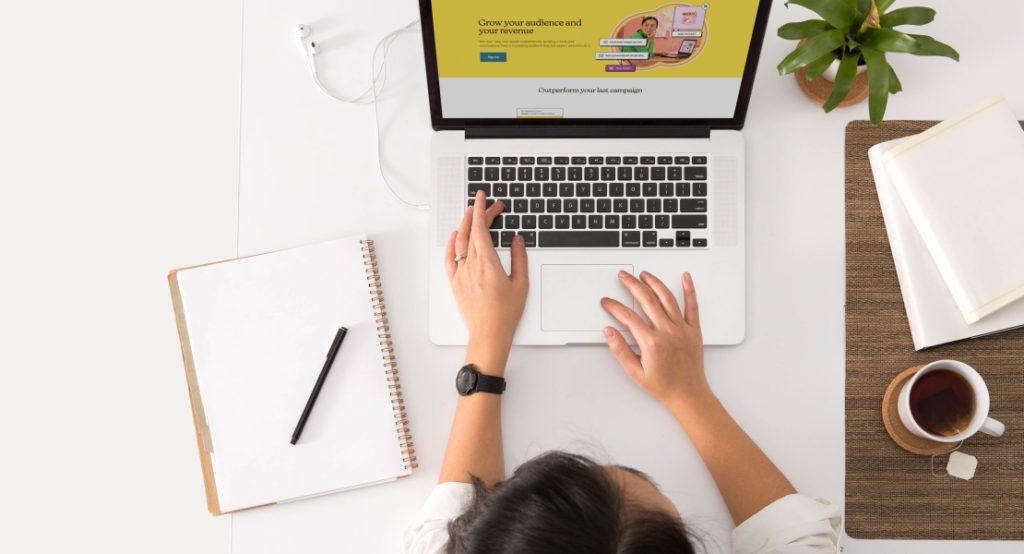 Why Is Marketing So Important?
Every business needs to get its name out there. Without this, customers won't know about them, and the company won't see the sales and revenue it needs to grow and succeed. It wouldn't even make a profit. Marketing is the process of getting your company's name out there, making it an essential business process.
It ties directly into your sales strategy, and lets you actually grow your business. While there are multiple ways of going about this, it's something you'll need to focus on and do right. The success of your business hinges on it, and you mightn't have a company in the future without it.
Now that you know how important marketing can be for your company and its success, you'll naturally want to put some time and effort into it. With the amount of strategies and campaigns you can run, it's difficult to even figure out where to start.
There are a few marketing strategies your small business needs to use, with seven being vital. They'll have a significant impact on your company, and put you on the path to success in no time.
Marketing Strategies Your Small Business Needs To Use: 7 Top Options
1. Content Marketing
The core of any marketing initiative should be content marketing. It's the process of developing and publishing high-quality content your potential customers will be interested in. This content should speak to your customers and their needs while encouraging them to buy from you.
Your website content – such as About Us and Contact pages – will be the most obvious of this, but you should also consider:
Blogs
Videos
Infographics
Podcasts
The more well-developed your content marketing strategy is, the more it'll draw in, inform, and convert potential customers.
2. Pay-Per-Click Advertising
Pay-per-click advertising is one of the quickest and easiest ways to get your website in front of potential customers searching for particular phrases. These will be directly related to your business and the products or services you offer. By bidding on the terms related to your company, you'll show up in front of people looking for exactly that.
They should already be in a position where they're considering buying the type of product or service you're selling, so visibility could be all you'd need for it. PPC advertising can be the perfect way of getting that.
3. Email Marketing
It's expected there'll be 4.3 billion email users by the end of 2023. While not all of these will be potential customers, it's still a sure-fire way to get in touch with people who're likely to buy from you. It's almost guaranteed that all of your potential customers will have email accounts.
While you'll need their permission to get their email and send them marketing materials, email marketing can be one of the most effective ways of generating repeat business. It lets you build a personalized relationship with them, which encourages them to buy from you more and more.
You'll create customer loyalty with this, turning it into a way to continue growing your small business.
4. Search Engine Optimization
Search engine optimization (SEO) focuses on making sure your website and other content ranks well on Google. It can be an integral part of your content marketing strategy, but is a process in itself. Outside of creating SEO oriented content, you'll need to take a few extra steps.
From indexing backlinks to actually reach out to generate links from appropriate websites, you'll need to work on on-page and off-page SEO. If only it was as simple as writing a few blogs, and everyone would be ranking on the first page of Google. It isn't, however, so you'll need to develop a high-quality SEO strategy to start getting visible online.
5. Ratings & Reviews
Quite a few customers are likely to review your business online. In most cases, these will fall into positive or negative categories. You naturally wouldn't want anything negative being posted about you online, so go out of your way to make everything as positive as possible. That starts from how you interact with your customers.
Make this as pleasant as possible, and encourage your customers to leave a positive review about your experience. It helps build trust with potential customers online, and serves as a sign of confidence you're worth doing business with. Make sure to highlight these positive reviews as much as possible.
Social Media Marketing
Everyone's online these days, and that's especially the case with social media. Your customers will be on one platform or another, and this can be one of the most practical ways of reaching them. With how affordable they are to advertise on, they're one of the more cost-effective marketing strategies your small businesses need to use.
You shouldn't simply sign up for every social media platform you can find, however. Focus on where your potential customers are, and base your social media marketing campaign around that. Exactly how you go about advertising depends on which platform you're using, and what your customers want.
As a rule of thumb:
News and answers to customer questions should be put on Twitter.
Pictures and entertaining posts should be put on Facebook.
Infographics and visual content should be put in Pinterest.
Imagery showcasing your products and services should be put on Instagram.
7. Online Reputation Management
As mentioned above, SEO is vital to getting your company seen online. That doesn't mean everything that can be found online about your business will be positive. Sometimes, something negative could come up. That could be as simple as one negative review or something major that could seriously hurt your company.
That's where online reputation management comes in. The process goes beyond simply hiding anything your company isn't proud of. It's a matter of addressing the issue and resolving it so your reputation can improve afterward. Start with how you treat customers to prevent these situations from arising, and address them appropriately if they do crop up.
Practical Small Business Marketing Tips To Implement
As vital as each of the above marketing strategies your small business needs to use are, it doesn't mean they're easy to do. If you're not familiar with marketing, they can be relatively difficult to nail and get done. Using a few marketing tips for small businesses can help with this, as they'll make everything more straightforward.
Since they'll also improve your marketing efforts – and the results you'll see – it's worth diving into some of the more notable, including:
Build A Sellable Brand – No matter which strategies you use, you'll need to develop a brand that customers actually want to buy from. Focus on developing this brand from the start so you can hone in on it and show customers why they should buy from you. It helps show how you're different from competitors while making your business more appealing to potential customers.
Use A CRM – Keeping track of everything can be difficult, and you'll make your life much more complicated if you try doing this all yourself. By using a customer relationship management (CRM) tool, you can make it much easier. It'll give you a comprehensive view of your customers and how your efforts are paying off, letting you make better decisions for your business.
Don't Be Afraid To Go Local – Every small business wants to grow into a national or even international one, and they'll often focus on that growth. At the start, however, don't be afraid to focus on local growth and expansion. By developing a strong local marketing campaign, you create a solid foundation to grow from in the future.
Putting the effort into the right strategies and using a few notable marketing tips for small businesses could be all you need to start growing your company. While it'll take a little time and effort to do properly and pay off, it'll be more than worth it.
Marketing Strategies Your Small Business Needs To Use: Wrapping Up
By using the marketing strategies your small business needs to use, you'll start seeing sustainable growth relatively quickly. While they'll need some time and effort to properly implement into your company, the results you'll see are worth the investment.
Search engine optimization, content marketing, social media marketing, and more will all be core parts of this. Combined with a few practical marketing tips for small businesses, and you shouldn't have a problem seeing the results.