Take the pressure and guessing out of your holiday shopping. Use this gift-giving guide to help you pick a gift that any savvy entrepreneur would love to receive this Christmas.
In this guide, you'll see a variety of gifts ranging from books to gadgets, covering any budget, there will also be examples of plantwear jewelry accessories.
And while you're shopping for your loved ones, don't forget to pick something for your number one business asset: YOU!
Books
Facebook Marketing All-in-One for Dummies
"A detailed resource for businesses and individuals seeking to promote goods and services on Facebook
Written by social media experts, this all-in-one guide gives marketers and small-business owners all the tools they need to create successful Facebook marketing campaigns."
One of the authors, Andrea Vahl, is a friend of mine, so I can vouch for her expertise and ability to teach what she knows.
Buy it from Amazon for $20.42 (42% off)
The New Relationship Marketing: How to Build a Large, Loyal, Profitable Network Using the Social Web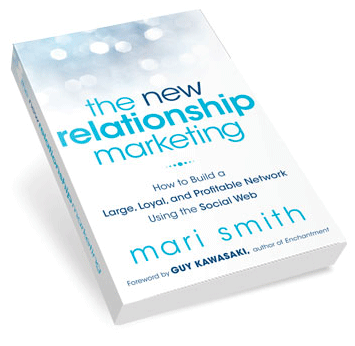 "A top social media guru shares the secrets to expanding your business through relationships
Social marketing expert Mari Smith outlines a step-by-step plan for building a sizable, loyal network comprised of quality relationships that garner leads, publicity, sales, and more."
Buy it from Amazon for $15.96 (36% off)
The New Rules of Marketing & PR
"David Meerman Scott's marketing bible has become a modern day business classic.
This is a one-of-a-kind, pioneering guide, offering a step-by-step action plan for harnessing the power of the Internet to communicate with buyers directly, raise online visibility, and increase sales."
Buy it from Amazon for $10.98 (45% off)
Gadgets
Kindle Fire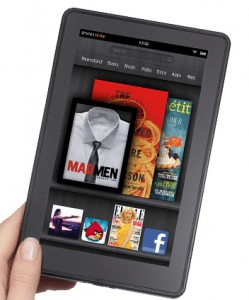 Dubbed as the first real competitor to Apple's iPad, the Kindle Fire features a 7-inch multi-touch display and the ability to play games, brwose the web, watch movies and TV shows, and like its predecessors, read books, magazines and newspapers.
iPhone
A smart phone is fast becoming an indispensable business tool, and nothing beats an iPhone in features and ease of use. With a smartphone, the savvy entrepreneur can keep up with email, stay engaged in social networks, and even create content, including pictures and video.
Prices vary depending on subscription plans
iPad 2
An iPad puts computing at the fingertips — without lugging around a heavy laptop.
Buy it from Amazon starting at around $510
Kodak Zi8 Pocket HD Camcorder
Savvy entrepreneurs know video marketing is a powerful Internet marketing tool! This handy camcorder records full HD videos, fits in your pocket, and lets you upload your video through YouTube with its built-in USB. Unlike other pocket-sized video cameras, the Zi8 provides high-quality audio through an external microphone jack (microphone must be purchased separately).
Buy it from Amazon for starting at around $309
Home Study Courses on Social Media
31 Days to Build A Better Blog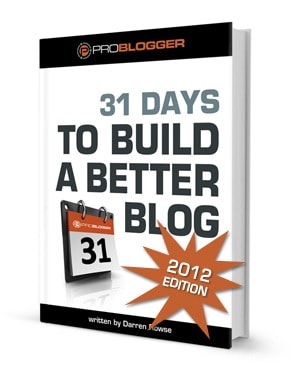 An informative, engaging blog is one of the best ways for business owners to build their reputation as expert in their fields, attract leads, and turn them into hungry buyers. Darren Rowse, founder of Problogger.net shows how to create a blog that attracts readers and helps increase the bottom line.
Buy it 31 Days to Build A Better Blog (2012 Edition)
LinkedInfluence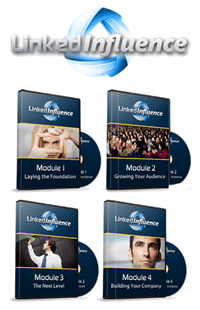 LinkedIn is the largest social networking site for business professionals, and members have a higher income than those in other social networks. In this home study course, LinkedIn expert Lewis Howes shows you how to use LinkedIn to attract high-quality clients and customers.
Small Business Success Summit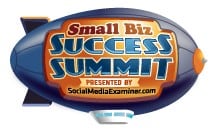 Learn how to grow your small business with social media — without leaving your house. Join this live online conference and learn from 25 of the world's leading social media marketing experts.
Enroll in Small Business Success Summit
Solo Masterminds Membership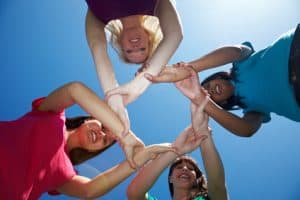 Solo Masterminds is an online mastermind group of women entrepreneurs. It's for any femme-preneur who wants to get practical resources, group coaching, and moral support from like-minded women businesses owners. I'm a partner in Solo Masterminds and I can't wait to welcome you and a friend!
Gift a membership at www.SoloMasterminds.com
What's on your wish list this Christmas? Let us know in the comments below. Who knows? Someone may see it and decide to make your wish come true!

PS: Many of the links on this post are affiliate links. That means, if you purchase any of the items featured here through my link, then I will receive a commission from the vendors.