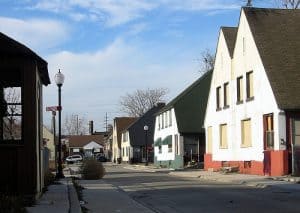 In the 1989 movie, "Field of Dreams,"  Kevin Costner's character hears voices telling him, "If you build it, he will come."
Many new bloggers hear the same voices. You think as soon as you get your blog up, your ideal prospect will magically find it, spread the word and, soon, you'll be a blog superstar.
It doesn't quite work that way.
At least, not for most of us.
Most of us have to work — hard — to get the attention of our target readers. Not only that. We also need to hustle to get noticed by influential people who are already reaching our readers.
If your blog looks more like a ghost town than a field of dreams, I invite you to sign up for the Blog Traffic Experts webinar series. You'll get access immediately, everything is online, and it all comes at the affordable price of — free! Fill up the form below to get your access info:
In this webinar series, I interview the best of the best in seven tried-and-tested ways to generate traffic for your blog. Without paying for traffic, that is.
How To Get More Blog Traffic
Here are the traffic-getting strategies you will learn:
Search engine optimization for WordPress blogs (featuring Michael Martine)
Traffic-getting content (featuring Alice Seba)
Guest blogging on steroids (featuring Nicole Dean)
No-fuss article marketing (featuring Henri Junttila)
Not-your-grandma's social networking (featuring Andrea Vahl aka Grandma Mary)
Blog special events and energizers (featuring Lynette Chandler)
Video blogging for the lay person (featuring Gideon Shalwick)
You'll also access a bonus webinar on how to put everything together into your very own traffic-getting plan. I'm going to be one of the first to tell you that you don't need tons of traffic to get big results from your blog. BUT having a big audience makes it easier to earn money with your blog, make a bigger impact, and earn the respect of market leaders in your industry.
So while you don't need to get as big as, say, Problogger, you do need a critical mass of readers in order to reach your blogging goals. The Blog Traffic experts webinar series will show you how to achieve that critical mass. Sign up for your complimentary access to the webinars below:
Now do tell. What are you currently doing to attract more blog readers? Tell us all about it in the comments below.

Image by PaytonC