Here's an excerpt from the recent webinar I had with Nicole Dean on "Guest Blogging on Steroids."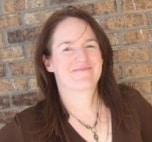 In this excerpt, Nicole answers the following questions:
How do I get ideas for guest post topics?
What's the right way to write my author's bio so readers will click through to my blog?
What is the optimum schedule for guest blogging? (Check out Nicole's "wishy-washy" answer!)
How do you track new sign-ups from a guest post?
If you want to get Nicole's step-by-step blueprint for guest blogging, check out here Blog World Tour Guide.
And to access the entire webinar recording, as well as all the webinars in the "Ask the Blog Traffic Experts" series, sign up here.