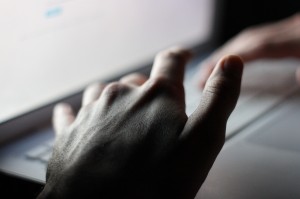 When I talk to non-Internet marketers about what I do, a common response is, "Oh, you're a web designer?"
"No," I explain, "I write the CONTENT that goes in a website."
The common notion seems to be that you only need a web designer or developer to create a website.
While I'm not undervaluing the importance of a web designer and programmer, I must contend that a copywriter is at least as essential as they are when putting together an effective website.
What's A Copywriter For?
A good copywriter does the following things:
Clarifies the goals for the website
Clearly identifies the website's target readers in a focused and marketing-oriented way
Articulates the target readers' problems, needs, and concerns, which the website hopes to address
Writes the website's content in a way that resonates with the website readers, positions your product, program, or service as the best solution to their problems, and logically leads to a conversion of readers into prospects, and prospects into customers
Brainstorms taglines, catchphrases and slogans
Ensures the website has enough content to address each of the target readers' major objections to the offer
Highlights your business' unique selling proposition on every page
Makes offers compelling without exerting too much pressure or being pushy
Includes a call to action on each web page
Identifies topics for additional web pages, blog posts, and lead offers
Advises on the most user-friendly and optimal way to organize the website's content, structure, and navigation
Suggests the best domain names and taglines for search engine optimization and conversion
Translates the client's existing content into marketing and PR materials
As you can see, a copywriter is essential to an effective and successful website — and I'm just scratching the surface!
Where To Use A Copywriter
If you're not familiar with marketing and copywriting strategies — or if you are, but you're also too close to your business to write about it effectively — then working with a copywriter to develop the main pages of your website is a good investment.
These pages include:
Home page
Landing pages for each product, program or service your business offers
Landing page for your lead offer
About page
Bio page for company executives
After a good copywriter has written these pages for your website, you'll be able to reuse, spin, and recycle all that content for your other marketing and promotional materials (more on that in a future post).
So if you're planning to put up a website, or improve your current website, seriously consider working with a copywriter. It's an investment that will pay off for a long, long time.
Tell Me
Have you ever worked with a copywriter before? What was the experience like for you?
What's on your wish list for the ideal copywriter?
I'd love to read your thoughts in the comments below.

photo credit: Cara Photography