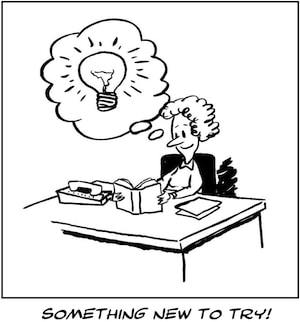 Social media platforms change fast, and with these changes come new opportunities for marketers to reach a wider audience.
This year, 2011, we saw the rise of several social media "trends." Three of them look like they're going to be here to stay. If you haven't been using these social media marketing opportunities, it may be time to take a long hard look and work them into your 2012 marketing calendar.
1. Google+
I remember seeing several messages from Kelly McCausey asking, "Who wants a Google+ invite?" I ignored them, thinking, "Not another social networking platform to set up and learn!"
But after a couple of weeks, everyone seemed to be talking about Google+. Marketers I follow were promoting their profiles in their emails. And there was Kelly, still offering invites.
So finally, I said "Yes!"
And I was right. It is yet another social networking platform I needed to set up. And learn how to use. In fact, I'm still learning how to use it.
But here's the thing: If you've set up a compelling, keyword-rich profile for your LinkedIn, Twitter or Facebook accounts, then setting up your Google+ profile would be easy. So would putting people in circles and posting useful content on your wall.
You can even post content once and get it published on your Twitter account and Facebook page automagically (Hint: Use the Publish Sync extension in Google Chrome).
And more recently, Google+ added its Pages feature (sound familiar?). Google+ profiles are for individuals only, so businesses can't use that for a brand or product. However, you can now create a Page for your business.
The most attractive thing about Google+ is that, well, it's Google! It's only the largest search engine in the world. Already my Google+ profile is number four in the search engine results when I Google my name. At the very least, use it to make yourself and your business more findable on the Interwebs.
2. Facebook Timeline
Facebook has made a lot of changes lately. So many, I can't keep track of all of them. But one new feature that stands out is the Timeline.
I haven't used it myself (too scared I'll mess up my Facebook account forever), but according to the Facebook blog, a Timeline is a "new kind of profile." It's more visual, easier to navigate, and just plain more interesting than the old Facebook profile. It tells your story, using words, pictures, and videos.
I can imagine how thrilled far-away grandparents would be to see their family's Timelines. So far, it only works with Facebook profiles and not pages.
However, you can definitely create a Timeline in your personal Facebook account to highlight your business, especially if you are your business (e.g., coach, consultant, author, actor, singer, etc.). Show how you first discovered your passion, how you trained, what your first successes were — in short, how you got to be where you are now.
And then, you can convert that Timeline into a Facebook page (see instructions here). If you do decide to do this, I suggest creating a Facebook profile from scratch for this purpose specifically, just to keep your personal profile intact.
3. Daily Deals
Daily deals became ubiquitous in 2011. I first noticed them in late 2010 and immediately signed up for Groupon. Other daily deal providers followed suit. These are mostly 24-hour deals from businesses local to you. But now you can find daily deals for Internet marketing* as well as business and personal success*.
They work well, apparently. My favorite Pilates studio, which I discovered through Groupon, has ran Groupon deals twice this year. However, sometimes daily deals can work too well, as this cupcake deal shows.
Daily deals are effective, because they combine an irresistible offer with a short deadline. I love getting Groupons for stores and services I use anyways, but I've also been known to make an impulsive purchase because the discount was too good to pass up.
While you may not necessarily use Groupon or similar deal managers, consider how you can make time-sensitive, irresistible offers to your leads. This is a marketing strategy that's not new at all, and still works well.
Are You In The Bandwagon? Or Running After It?
Have you been using any of these social media marketing opportunities at all? If so, what results have you been getting? If not, why not? What will it take for you to get on Google+, make a Facebook Timeline, or create a daily deal of your own?
Share your thoughts and experience below.

*Affiliate Link. I'm an affiliate for these vendors and will earn a commission, if you purchase from them through these links. I only ever recommend products and services I believe in. However, you should always do your due diligence before purchasing anywhere.
PS: I don't know what you're celebrating this month, but I'm Catholic, so here you go: