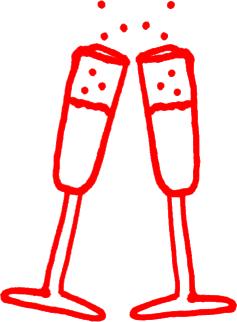 At the beginning of 2011, I gave up a paid blogging gig to have more time, energy, and mental juice to write more often in this, my very own blog.
Judging from the quality of readers, partners, and clients I attracted with the help of this blog, that "sacrifice" has paid off.
In this post, let's look back on the blog posts that captured your interest the most.
Top Magnetic New Marketing Posts 2011
How I Use Mindmaps for Blogging… And Pretty Much Everything Else
You love how-to's, and this video where I demonstrate how mindmaping helps me write blog posts (and do everything else) is the one you liked most this year.
First Impressions: "Launch" by Michael Stelzner
I experimented with a different type of book review — one with a chapter-by-chapter account. Apparently, you like that.
The Ultimate Popup Plugin Showdown
This was one work-intensive and expensive blog post. After all, I bought every single one of the plugins I review in this post. Glad it paid off in attracting traffic.
How to Bring New Eyes On Old Blog Posts
This one's a favorite myself. I love learning — and sharing — advice that works!
Overcoming the Shiny New Object Syndrome
The popularity of this post is a testament to how common this syndrome is.
LinkedInfluence Review (Video)
Why is it anything I publish with Lewis Howes in it becomes popular?
10 Types of Blog Posts to End the Year with a Bang
Posts published towards the end of the year don't usually do well in these best-of posts. After all, it's had much less time to attract traffic. But this post did! It was a challenge for me to come up with 10 items to include in this post. I'm so glad you liked it.
How Using Evernote On A Project Helps Me Keep My Sanity
A reader requested this topic and guest blogger Lynette Chandler delivered.
5 Ways to Reach Out to Other Bloggers with Your Blog
I feel strongly that blogging is a social activity. This is not the last you'll be reading about this topic.
How To Answer "What Do You Do?"
In this post, I demonstrate one skill I use almost every day when I write copy for my clients and myself.
Then and Now
Those are the posts you liked in 2011. What would you like to explore and learn about in 2012? What aspects of online marketing will you be focusing on next year?
Let me know in the comments below so I can gather and write about resources to help you.
Happy New Year!