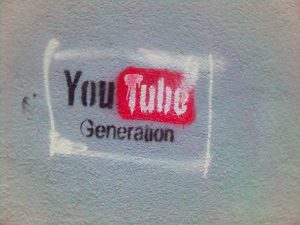 Can you do video blogging without actually creating your own videos?
Why, of course you can! Thanks to video sharing sites, web TV and other video-based platforms on the web, you can take Other People's Videos (OPV) and legally embed them on your own site.
I did that in a recent post where I shared Guy Kawasaki's videos to talk about creating a great business.
Why You Want to Use OPV
OPV will allow you to add video to your blog, even if you don't make the video yourself. It's also a good way to share something potentially valuable to your audience. And it's a low-commitment, low-effort way to get started with video blogging.
Where to Find OPV
Here are some good places to find videos you can use on your own blog:
YouTube – Users can choose whether or not to allow others to embed their videos. Most users allow it.
Ted – With a tagline, "Riveting talks by remarkable people, free to the world," need I say more?
CNN – Yes, you can embed CNN news videos into your blog. How cool!
Tips for Using OPV
While I have been promoting that you use OPV on your blog, it's still better if you create and publish your own videos. It's better for getting traffic (if, for example, you publish your video first on YouTube) and it's better for establishing yourself as an authority in your field.
However, if you must use OPV, here are some tips to make it more effective:
Write a keyword-rich introduction for the video. This gives the search engines something to crawl, so they know what the post is all about.
Be a columnist, not a reporter. Give your own perspective, opinions and thoughts about the video. Contribute to the discussion, deepen it, or tell your readers how the video content affects them.
Get inspired. Don't be contented with using OPV. Use them to inspire and motivate you to make your own.
Your Thoughts
Do you use Other People's Videos on your blog? Why or why not? Please share in the comments below. Thank you!

PS: Ready to make your own online videos but need help getting started? Click here to get a copy of my free report, "Video Marketing for the Clueless," and here to sign up for Gideon Shalwick's free report, "Rapid Video Blogging."
Image by jonsson